Always Do Better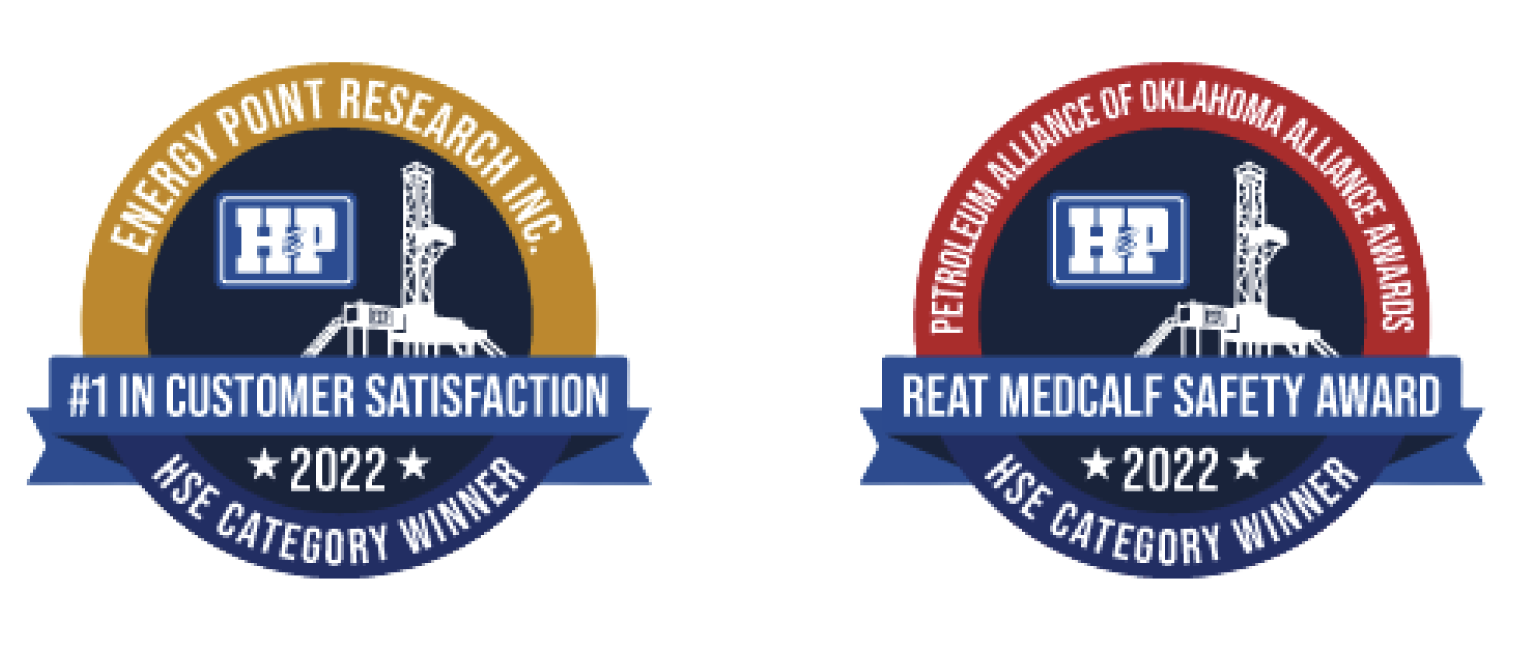 H&P's Actively C.A.R.E. program stands apart by emphasizing the prevention of events leading to life-threatening or life-altering injuries or illnesses, in addition to the Total Recordable Incident Rate (TRIR) approach. By focusing on serious incidents, such as an employee struck by a dropped drill collar rather than a sprained ankle, the program helps ensure that resources are allocated where they matter most.
H&P'S ACTIVELY C.A.R.E. GOALS FOR 2023
2023 Actively C.A.R.E. Goals
Reduce the rate of SIF incidents involving a LifeBelt breakdown by 15%
---
Reduce greenhouse gas emissions per 1,000 feet drilled by 1%.
GET EXCLUSIVE SAFETY RESOURCES
Our aim is to extend our commitment to safety beyond just our organization, empowering others to prioritize and enhance their safety practices too. We welcome you to join us on this journey. By following our updates, you'll gain exclusive access to:
Downloadable HSE Content
Videos & Resources
Free Rig Training Materials
Safety Improvement Case Studies
Monthly HSE Topics You Can Use For Free
Sign Me Up
HOW DO WE ACTIVELY C.A.R.E.?
H&P LIFEBELTS -
RULES TO LIVE BY
In an effort to help focus efforts in reducing SIF potential events, we created LifeBelts, a series of safety rules created from years of experience in the field. Our rig employees learn them, know them and live by them. All personnel on H&P worksites have the authority and obligation to stop unsafe work practices resulting from failure to follow our LifeBelts.

Safety performance in the drilling industry is typically measured based on Occupational Safety and Health Administration ("OSHA") recordable injuries and the active rig years worked without an OSHA recordable injury, lost-time, or disabling injury. We view these metrics as lagging indicators to safety concerns, which can encourage the wrong behavior such as under reporting incidents. While we still track these metrics for regulatory purposes, we have enhanced our safety efforts using a prevention-based methodology called Actively C.A.R.E. (Control and Removal of Exposures).
Our employee safety program now focuses on SIFs, which places more emphasis on near misses and injury exposures, especially those with SIF potential. We believe it is important to take a more holistic and proactive approach to identify safety issues. By focusing on both actual and potential safety events, we use our SIF system to prevent serious injuries and fatalities as opposed to relying purely on incidents reported after they happen.
SIF stands for Serious Injury or Fatality and TRIR stands for Total Recordable Incident Rate. While we do track TRIR, at H&P we focus more of our energy on controlling and removing SIF exposures (potentially serious outcomes) rather than the small subset of injury outcomes.

We use a Team of Teams approach to safety. Oversight is key to our continued improvement of health and safety. Our Safety Leadership Team ("SLT"), with members from multiple departments and all business units, monitors data – on a weekly basis at a minimum – along with employee feedback to refine our strategy and objectives related to safety.
The Safety Leadership Team works with three main groups that make up our safety pillars - boots on the ground ensuring the proper strategy is in place, evaluating tactics and providing face-to-face education to employees.
SAFETY LEADERSHIP TEAM
This team sets the strategic direction for the planning and implementation of the core HSE processes across the organization. They oversee the suitability and effectiveness of the HSE processes to control exposure for all H&P employees at the rigs and related worksites.
DEDICATED HSE STAFF
This group assists operations in the day-to-day execution of the core HSE processes in the business units, regions and rigs. It includes Regional Safety Directors, HSE Specialists, HSE Representatives and HSE Lead Investigators.
TRAINING & DEVELOPMENT TEAM
This team, which includes members from Human Relations, Organizational Development and H&P's Safety Leadership Coaches, provides education and training to employees aimed to reduce exposures and improve safety performance.
WHAT DOES ONGOING TRAINING LOOK LIKE AT H&P?
SAFETY TRAINING
We maintain an emphasis on safety through mandated training programs that require all employees to complete a minimum of 26 hours of safety training each year. New field employees are required to complete 41 hours of training during their first year (26 RSMT sessions and 15 hours of New Employee Safety Training), and the training is focused on safety. In addition, H&P requires SSE training along with On-The-Job training because we believe this helps to positively reinforce our mission of controlling and removing SIF exposures. Compliance with multiple third-party safety programs also helps to ensure our efforts track industry benchmarks and take advantage of available resources. Third-party certifications add value to how we manage our health and safety.
H&P PROVIDES ONGOING TRAINING, RESOURCES, AND PROGRAMS THROUGH:
Weekly FlexCalls Addressing Current HSE Focuses
Employee Training Modules
FlexTips for All Job Responsibilities
Safety Analysis Videos
HSE Recognition and Rewards for Employees
Short Service Employee Mentorship Program
OUR TECHNOLOGY REDUCES RISK & IMPROVES CONSISTENCY
Technology empowers us to be more intentional in where we dedicate human expertise. Along with creating barriers between us and workplace exposures, it enables us to work more creatively in addressing critical challenges. Most importantly, these technologies help us Actively CARE for everyone on the rig site by Controlling And Removing Exposures.
WHAT TECHNOLOGIES HELP IMPROVE SAFETY AT H&P?
Upgraded Rigs with Rig Floor Automation
Computer Vision Redzone Management
FlexChecks for Task Workflows
The Rough Drilling App
The Caliper Calculator