H&P'S ADVANCED WELL ENGINEERING TEAM PROVES LIGHTER ARCHITECTURE WAS POSSIBLE AND PROVIDES RECOMMENDATIONS TO EXECUTE
Challenge
Tullow Oil in West Africa wanted to deploy a lighter well architecture for their upcoming drilling campaign, including six low reach-out wells. The lighter architecture would remove the standard surface casing and run a combined surface/technical casing after the conductor pipe had been jetted in place. The operator had concerns that, should there be cement shortfall and if the conductor pipe is unable to support the axial load, the loads applied to this casing string would exceed the design factor of the casing due to the high bending stresses generated from excessive buckling.
Solution
As part of Advisory Solutions, H&P's Advanced Well Engineering team performed an in-depth pre-analysis that considered several sensitivities related to the well architecture, cement shortfall, hole over gauge and expected loads. Their industry leading stiff-string Torque & Drag model allowed the contact forces, deflected shape, and bending stresses to be assessed along the casing string length. The results and conclusions led to the refinement of the final architecture, considering all the unknowns from the operations.
Operator projected to save roughly $4M per well, a total savings in the region of $12-24M USD

Outcome
H&P's Advanced Well Engineering team was able to provide the operator with a detailed architecture as well as further recommendations to help ensure the well could withstand the potential loads it could be subjected to. This architecture will be deployed on a minimum of three upcoming wells, with a potential of six wells. The cost saving and reduction in CO2 emissions is projected to be $4M USD and 620mT per well. Resulting in anticipated savings of $24M USD and 3600mT CO2e overall, for 6 wells.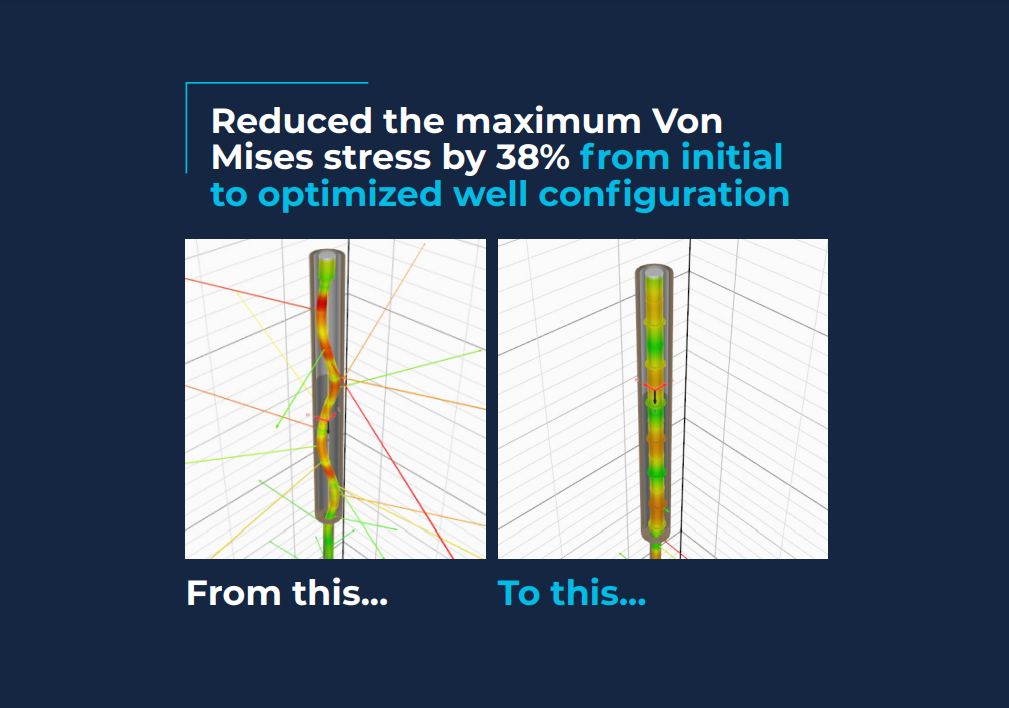 Past performance is not a guarantee of future results. Any statements regarding past performance are not guarantees of future performance and actual results may differ materially. © 07/2022 HPCS020