INTERACT WITH H&P THOUGHT LEADERS THROUGHOUT THE CONFERENCE IN TECHNICAL SESSIONS AND COFFEE BREAKS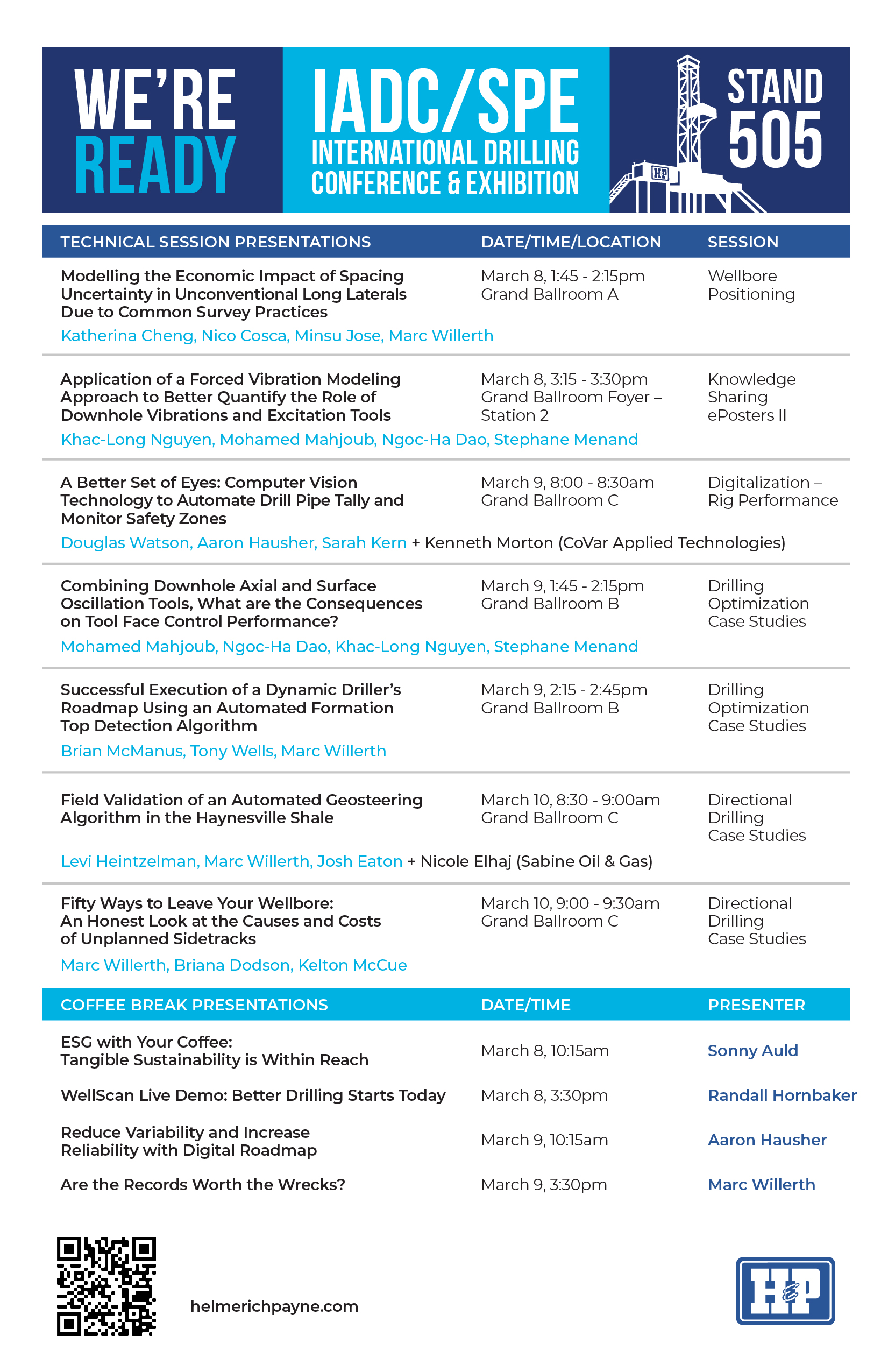 Not going to IADC/SPE this year but still want to hear what H&P is talking about?
H&P Senior Product Manager, Aaron Hausher, sat down with David Gibson on SPE Live to discuss how H&P is Reducing Variability and Increasing Reliability with Digital Roadmap, an upcoming product release from H&P.
Register now to see the full conversation.
Meet Doug Watson!
Meet Doug! He is the H&P Computer Vision Technology Manager and he attended the IADC/SPE International Drilling Conference to present a paper on how H&P is using automation to improve safety on the PDS pipe delivery system. Watch his presenter spotlight video to learn more.
Meet Marc Willerth!
Check out our presenter spotlight to hear from Technology Development Manager, Marc Willerth, on some of the exciting drilling advancements we discussed at the show.